Charlie here, popping in with an announcement about next week.
Some of you may be familiar with Pandemonium Books and Games in Cambridge, Mass., a most excellent establishment. Some of you might also be familiar with Boskone, the regular mid-February Boston SF convention. A bunch of authors go to Boskone, and we also do events at Pandemonium, so mark your calendars:
UPDATED Thursday February 12th, 7pm: Elizabeth Bear and Scott Lynch, now with special guest Charlie Stross, will be signing books, reading, and generally entertaining you at Pandemonium! And yes, this is the official launch party for "Karen Memory":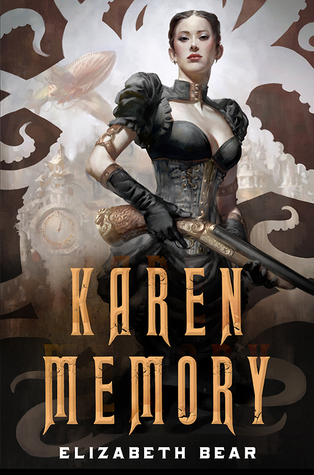 (I'll probably move on to the Cambridge Brewing Company after the event, assuming it's open; feel free to tag along.)
You can also catch all of us at Boskone, over the weekend!