This will be, I think, the last of my guest posts here on Charlie's Diary. It's been fun to have such a big audience, and some of your comments have been quite valuable.
I'm pleased to have stood in for a man who's one of the greatest SF writers to come along in years. Charlie Stross, Cory Doctorow, and Lauren Beukes are my faves among the SF generations after mine. Not to mention all the wonderful weirdos I've been publishing in my free online zine Flurb over the last five years. Click the cover image to see issue #12. The preceding issues are online as well, and there's an index by authors. If you root around, you'll even find an old piece by Charlie.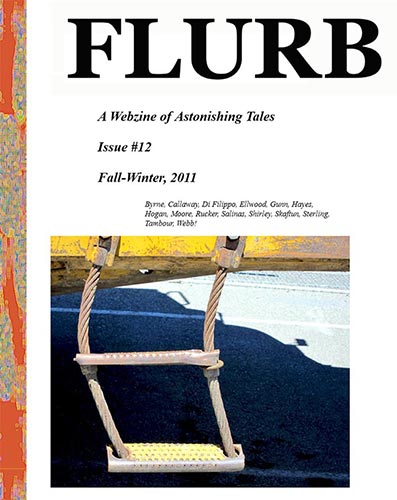 Sometimes I get a little tired of being cast as a science fiction writer. In my mind, I see my novels as surreal, postmodern literature. I just so happen to couch my works in the vernacular genre form of SF because the field's tropes appeal to me. The downside is that, since my books have that SF label on them, many people don't realize that I'm writing literature.