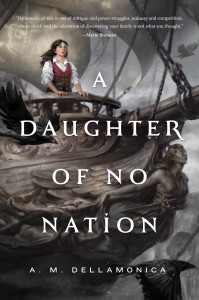 I can't remember a time when, as an adult, I regularly watched TV news. In the days before the internet, there were times when I got and read newspapers: the excellent Edmonton Journal in its heyday, The Globe and Mail, and the Sunday edition of the New York Times. But most of my news, in the nineties, came from CBC Radio One. They do regional, national and international series daily. Their coverage was balanced and interesting, their journalists are brilliant, and the people they got to do interviews had legit expertise in whatever they were being asked about. None of these were gimmes, even then, and it was all nicely curated and informative. It gave me that feeling I used to seek from the news, that of being connected to global goings-on.
All of that changed overnight, pretty much, on September 11, 2001.
It was a bad conjunction of events. I was stuck at home all day, writing a game review and waiting on someone who was supposed to come fix a household appliance. For once, I did have the TV news on--because we all had the TV news on that day. And by midafternoon, when I realized I was, essentially, freaking out, the damage was already done.
The reaction, in my case, wasn't really about the actual events of 911. The crime was disturbing and horrific, of course, and like a lot of people I didn't find it hard to imagine--and dread--how the U.S. would react, and the carnage that would inevitably follow. All of that created sadness and anxiety in its own right.
But atop that was this other element. A side-issue, entirely personal, which was that I'd witnessed a plane crash as a kid and it left some psychological tracks. A day spent trapped in the house watching big planes smash into buildings was, for me, unhealthy as ingesting poison. Triggering, we'd say now. It's not something I talk about much; it's odd, even embarrassing at times. I've been known to flee blindly, even into traffic, when the roar of a low-flying plane catches me by surprise.
Well, I don't write fiction when I'm highly agitated about ... about anything, really. And I'm miserable when I'm not writing fiction. Plus, of course, it's my actual job. The only survival strategy I could come up with, in the moment, was to close myself off: take six months away from CBC, and ask my friends and family to stop forwarding me the kabillions of alarmist links that were proliferating about everything from U.S. oil imperialism to how it was all a hoax to that ever-fascinating array of Islamophobic bullshit that accompanies such events. (Remember how we did that, before Facebook--actually forwarded jokes and memes and hoaxes to the inboxes of our nearest and dearest, not to mention the guy in the next cubicle and your neighbor down the street?)
When I did try the news again, some other terribly upsetting thing was happening. Every time. After a couple attempts, I shut off the radio, more or less for good.
During this period I still generally knew the headlines, because news and newspapers are everywhere. I passed vending boxes on the street and thereby caught the front page. I saw discarded papers on buses, and passed through strangers' conversations about current events. If something's happening and people are into it, they'll tell you. In fact, they're happy if you don't know the highlights, because then they get to be the one to clue you in. News is story, and we all love stories. I wasn't getting much in the way of depth or nuance by picking up things this way, but--as one of you pointed out--reading a newspaper article on any given issue doesn't guarantee that either.
Instead of skimming the shallows, I decided to read feature articles about things I was genuinely interested in, and count on my loved ones to drop me a line when something important, like the death of Michael Jackson, was afoot. (Seriously. People text me when celebrities die.) I love features. I love Nick Tosches's "If You Knew Sushi," in Vanity Fair and just about every word written by Texas Monthly writer Pamela Coloff. (Here's her "An Innocent Man" article.) I read top-notch collections like The Best American Science and Nature Writing. I pull true crime and queer news and history and green technology pieces out of Longreads and the deep end of my Twitter Feed. The Guardian sends me a list of the day's headlines and I give them a quick browse, just in case.
In a sense, then, I've gone from blocking the signal as much as I can to trying to highgrade it. None of this was possible when I first started avoiding the news, but time and technology have changed the nature of everyone's filters. A glance at Twitter every morning tells me what my friends are following. It's the same effect as walking past a bunch of newspaper boxes, but with ten times the bandwidth.
At times, the compromise is imperfect. I tell my Facebook feed to sift out the things I'm never going to be interested in, like U.S. political news, but it still flashes the occasional headline at me. Now and then the clickbait even hits, raising my curiosity sufficiently to send me to CNN. I almost always regret this.
The reader question that spawned this post was, in part, about my writing. I write ecofantasy: stories with magic and a strong environmentalist slant. In my first books, magic-wielding ecoterrorists try to reverse our current climate change trends, and come within a hair of destroying everything they're trying to save. In the book that's out this week, A Daughter of No Nation, two countries come to the edge of war when it turns out one of them is facilitating the growth of an invasive species within the swamplands of the other.
At this point, it's no longer truly the case that I'm not paying attention at all. I'm merely choosing to be selectively deaf to some topics. Which probably means I need to find a new label for this aspect of myself, because self-identifying as a "news avoider?" Doesn't really cut it anymore.